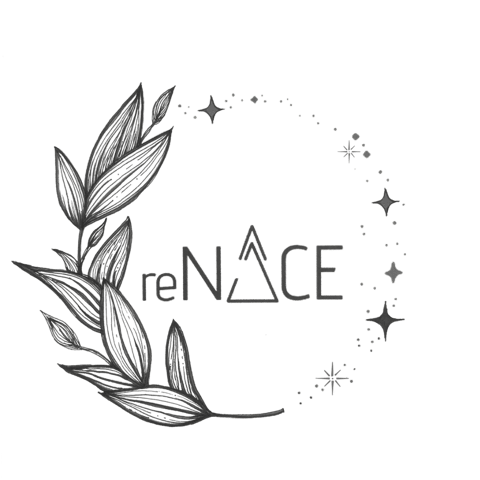 WHY DID WE START MAKING ORGANIC SKIN PRODUCTS?
OUR STORY
Let's start from the beginning.

We are Paola and Beatriz, two Colombian sisters that moved to New York city in our early twenties. For many years we were struggling in the city, trying to adapt to a new culture, language and a new way of living. We found ourselves in a culture of consumerism and waste, and completely disconnected from our roots and from mother earth. As immigrants we were wounded in different levels.

Years later, our own healing process began by taking care of our bodies, minds and souls, we learnt a holistic approach to health that immediately connected us with nature, our ancestors and our culture back home in a deeper level.

Our mother knows a lot about el legado de las yerbateras in the Colombian Andes. She has been passing all her conocimiento a nosotras. Conectándonos siempre con la Raíz... We were reborn in this new land. This is what reNACE means in our mother tongue, Spanish.We were reborn.

We discovered that not only the food we eat can be toxic and processed but what we put in our skin, and the fumes with aspire.

In 2015, one of our kids had a severe allergic reaction to peanuts, he was only 2 years old at the time. We learnt that he was severe allergic to different foods ,such as peanuts and all treenuts, artificial skin products, and also, he was severe allergic to skin care products made with certain oils , his life was at risk.

That is why, we decided to create products that we knew were clean, organic, and made only with high quality ingredients that our little one could used without compromising his health. We never use Tree Nuts as main component. However, we are aware some ingredients are packaged in facilities that handle Tree nuts. We are trying our best to always disclosure this information for safety.

We created products that we were proud of and we can safely use at home with our own families, and now we share with yours.

Today, we are located in Austin Texas creating and sharing the message of a conscious way of living with our handmade, organic, vegan products and through out our social media platforms.